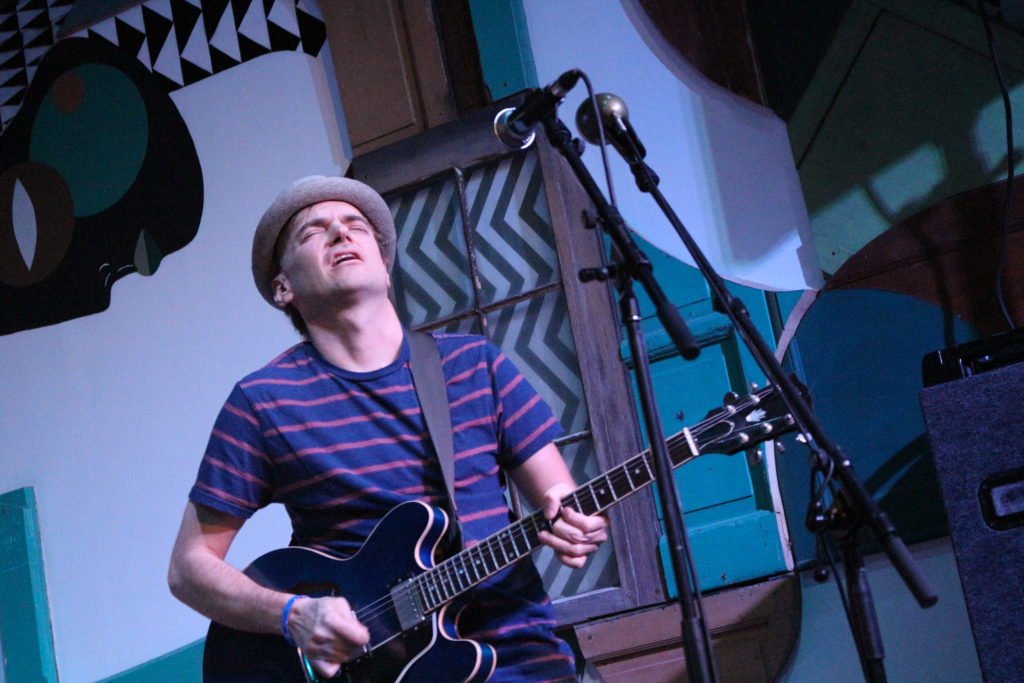 Todd Clouser is a composing guitarist, songwriter and performer based out of Mexico City. Combining elements of rock, jazz blues, spoken word and improvised musics, Clouser has toured the world with his group A Love Electric, as a solo act and performed alongside luminaries from John Lurie to John Zorn, Flea, Cyro Baptista, John Medeski, Keb Mo, and more, performing at rock, jazz and world music festivals across the globe.
A native of Minneapolis, MN, Clouser grew up traveling the USA following his favorite artists and self publishing poetry and recordings before being signed to Ropeadope Records for his first "proper" release, entitled "A Love Electric".
Clouser's prolific output and genre-evading creativity had NPR call Todd "a fascinating musician ….. (he) doesn't belong to any scene and doesn't want to", Time Out NYC hailing his rock jazz trio A Love Electric as "illuminating", and Mexico City's La Jornada mentioning the group as "one of the most important acts of recent years".
Clouser's most recent release is "You The Brave : Live at Icehouse" in trio with John Medeski and JT Bates.
His solo song record entitled "Man With No Country" was produced by Anton Fier (Golden Palominos) and released on Billy Martin's Amulet records.

Todd Clouser is the leader and founder of ALE A Love Electric Trio and several other projects besides presenting Solo performances, visit here his website: